I went to the southern part of Taiwan:)
its a beautiful place named Kending. a coastal beach place.
the season i went was just nice:) not too much of sun and the temperature is as of Singapore:)
i had prepared myself w lots of sun block and i wore long sleeves!!! haha:D
amazing? :) at least i am?
it has blue sea! blue!!! rich blue and turquoise in color :)
the resorts there were all with ideas and design of its own, they all had beautiful names too:)
i stayed in one named 浪琴海:)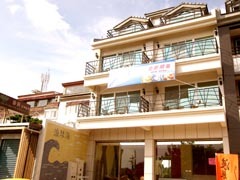 location is very good! its very convenient :)
i'm just situated in the middle of the beach and the famous street of Kending:)
Woke up at 730am and i took the bullet train to Kaoxiong!
before i took the train... discovered this... look and you'll understand what i am saying...
wat is kiss and ride? i think it should be - pick up point :)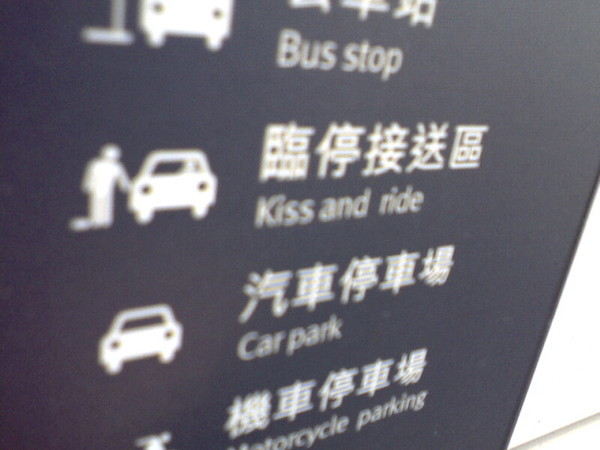 the bullet train is cool!
it's really fast! and you get to see beautiful sceneries of farms and vast green lands or taiwan:D
it took bout 2 hours to reach Kaoxiong and took a cab to Kending. its another almost 2 hours drive:)
by the time of checking in and start the day its approx. 3pm:)
DAY1
To start the day!
transportation to move around is necessary!
this is what i got!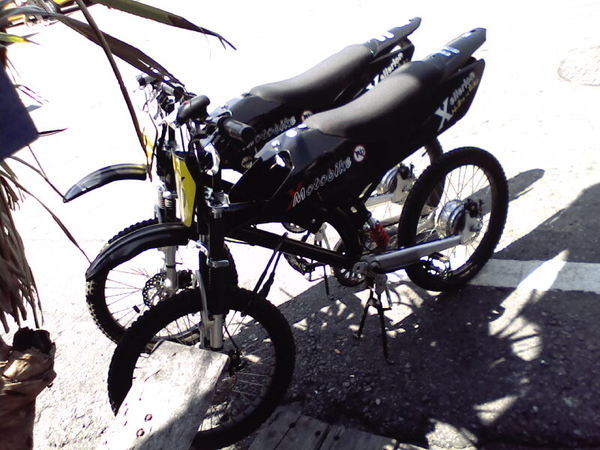 lunchie please!!!! i am so starve!!! HUNGRY!!! H.U.N.G.R.Y! haha..
saying as though i am some glutton.. hehe..
i can't really eat much but i am one greedy pig..
i'll wanna munch on something like every 5 hours? i think?
haha..
i ordered pineapple rice!
this is Kending's pineapple rice ladies and gentleman!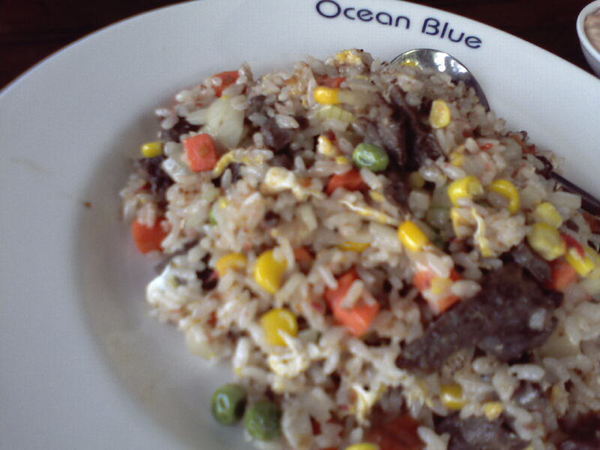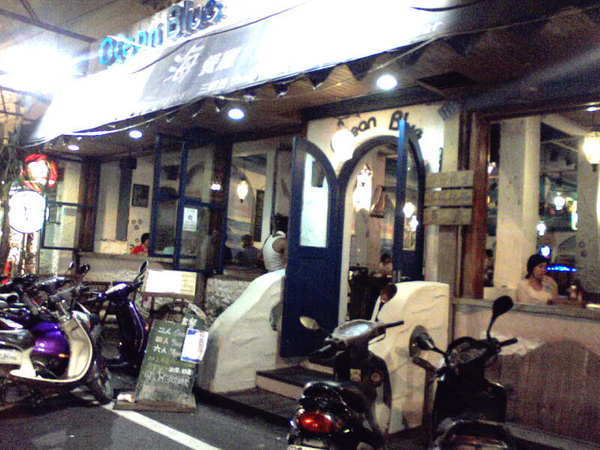 and yes, i had it in a restraunt named Ocean Blue:)
the food was ok:) they tried their best:)
but i like their service:)
they were really cool ppl:)
thanks for eberything! :D
after lunch, rode on the electronic bike a bit to know how to get around nearby then i went swimming at the beach!
coolz.. its been so long since i went swimming in the beach! this is the beach!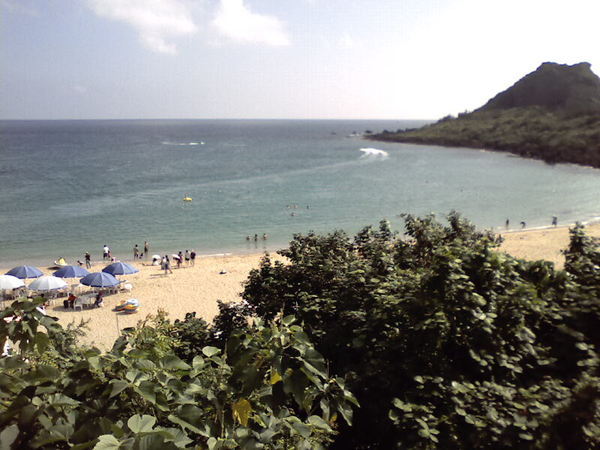 unfortunately.. i fell from the bike while trying not to run over a flower.. silly huh? haha..
bleed and will or might have a scar i suppose.. keeping my fingers crossed...
after all work its finally night and its time to have dinner and talk a walk at the famous Kending night market:)
this is it:) my dinner, the carbonara and some pizza and toast!
the toast is fantastic!l look at the cheese!!! i love cheese... hmmmmmm...
mamamia!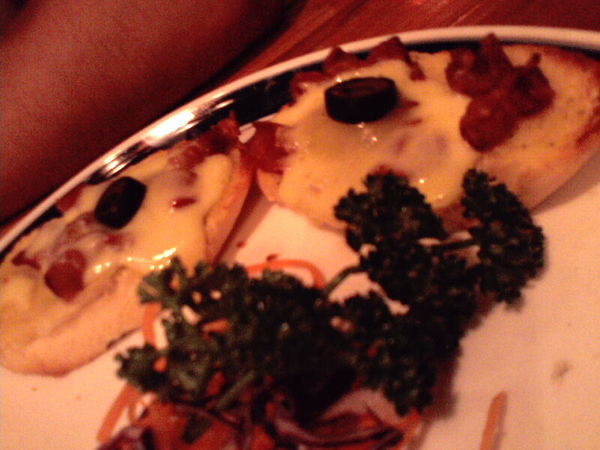 found some interesting pubs and shops?
look at these!
a van selling beach necessities and beach wear:)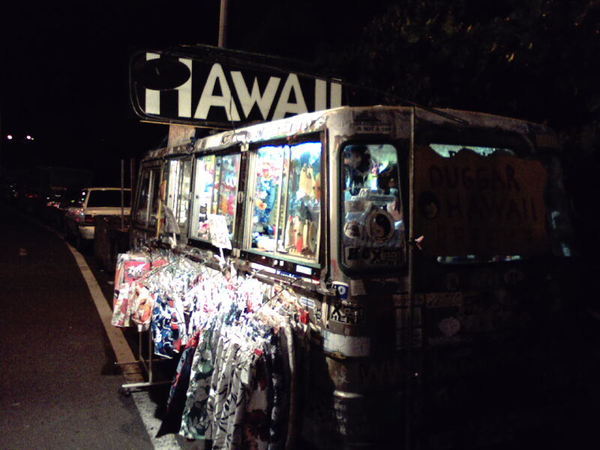 A pub on the run!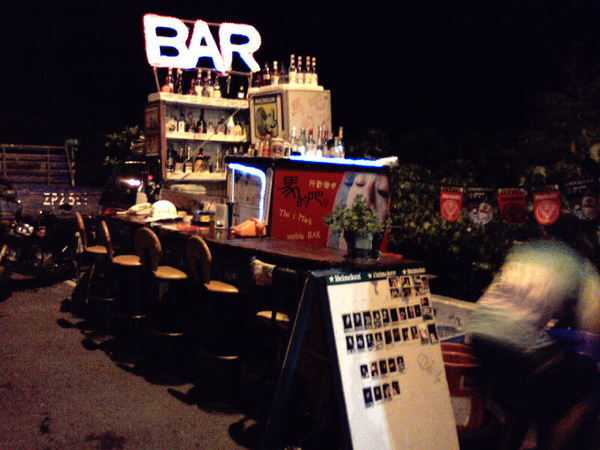 TRANSFORMERS! ITS MORE THAN MEETS THE EYE!
its actually a van when its not open!
when it is, its transformed into a cute pub!
even the boss is cute and he has a good sense of humour:)
on my way back to my resort.. i met a hermit crab and i tot i wanna bring it back to Taipei with me!
its big! as big as a cigarette box!
see!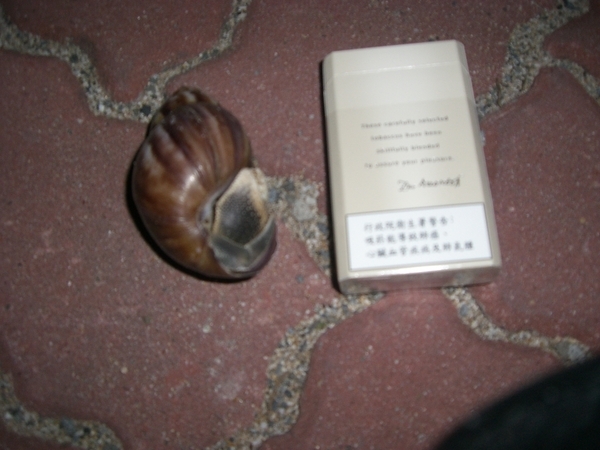 DAY2
End of Kending and to Kaoxiong:D
Took a tourist bus out to Kaoxiong city:)
Its a relax place:) slower paced compared to Taipei:D
lots of good food!
Met new friends and they brought me to night market and to eat MUST EAT delicacies:)
TADA!!!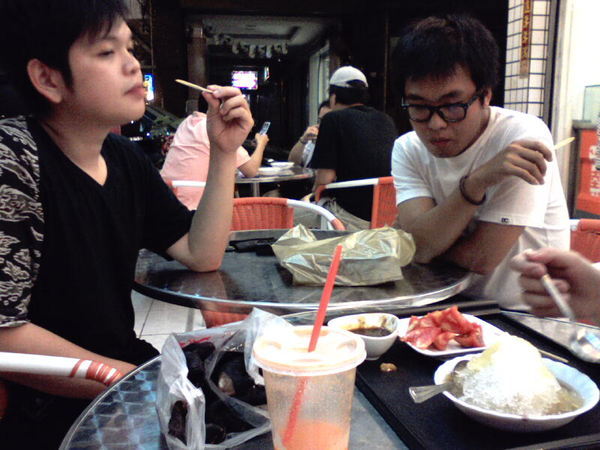 These are my new friends from Kaoxiong:)
they are nice and cute people:)
these are the delicacies!
desserts! my fav!!!
i got a sweet tooth ar :D
The tomatoes is to dipped into a sauce of a mixture of ginger and soya sauce. kinki huh? haha..
but the taste is quite cool:)
the one beside it, with ice on?
its really good!!! i like it very much!!!!
there's lots of goodies in it!
to singaporeans: its not cheng teng! not ice kachang!
its called 冷熱冰。
look at the directions of how to enjoy it!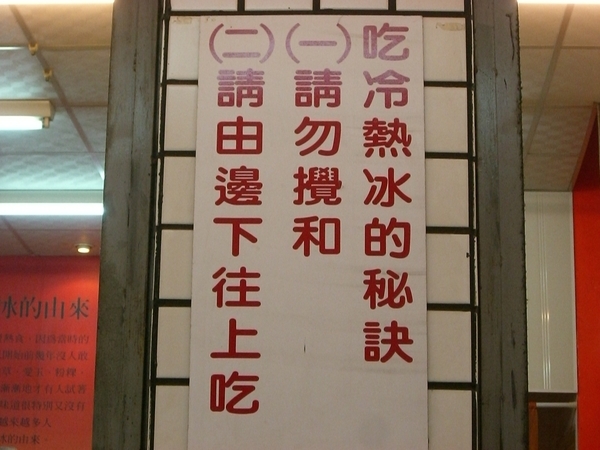 this is the shop!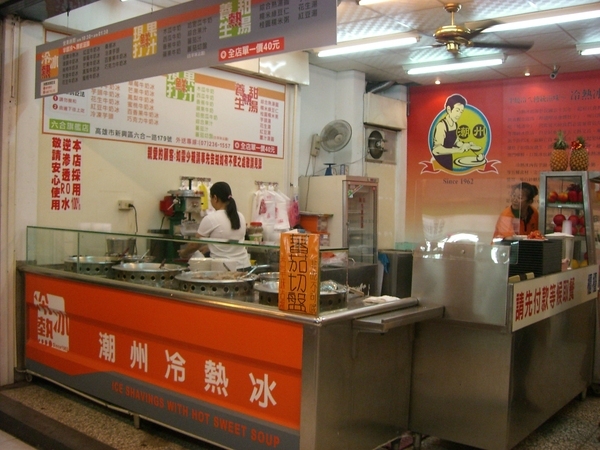 I had some cute and nice tibits too:)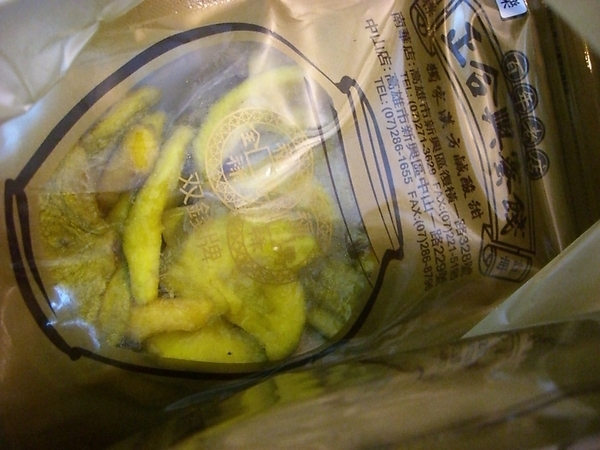 this is the famous preservatives food you can get in kaoxiong:)
nice!
WALA WALA!
Thanks guys!!!!
hugs!
XOXO :D
DAY3
Back to Taipei in Train!
so vintage!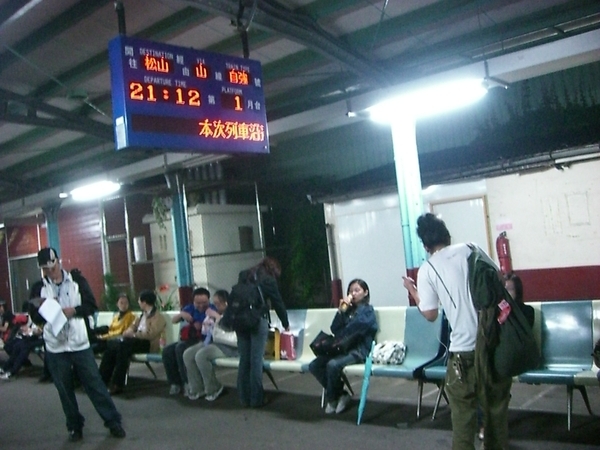 woo.. its been tiring but i had fun! :D